Wonder Babes Weekly Round Up: Halloween
Every week we review what the hosts of Babes of Wonderland were up to and what Disney news they came across.
Happy Halloween! We hope you have a super spoopy day! If you have not listened to our newest podcast, it is very appropriate to listen to today. Laurel and I review Hocus Pocus and talk up the many portrayals of witches in pop culture. Listen here.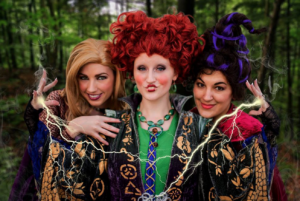 For double the toiling trouble, I interviewed my friend Miss Chrissy Lynn who does the best Mary Sanderson costume ever. She is a big disney fan which always makes for a great article. Check out the interview here.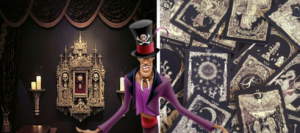 Laurel put together another fantastic Disney Decor to coincide with our other all hallows eve posts. Details and the full image can be viewed this way.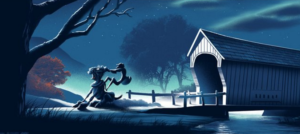 Mondo came out with two new Disney screen prints: Wall-e and The Legend of Sleepy Hallow. They sold out fast, which is usually what happens with Mondo prints, but if you really need to add them to your wall they may be on eBay in the next week or two. See the full posters.