Ep. 38 – Adam & Sarah Talk: Disney World
Adam & Sarah Jane went on a honeymoon to Disney World and lived to tell the tale. Holy Hannah, Star Wars Galaxy's Edge lives up to the hype! Giant turkey legs are awesome!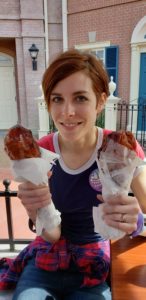 Building a lightsaber is super rad. Everest is the baddest roller coaster ever. All this, and more! WE GOT TO FLY THE MILLENNIUM FALCON!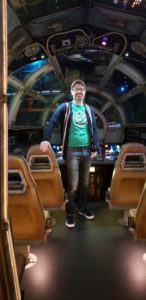 They'll give you the scoop on what exactly you'll need to do to have a chance at riding Rise of the Resistance, one of the most insane experience at Hollywood Studios!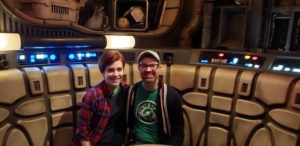 Next episode, more comic book talk from Adam & David! That is, if Adam & Sarah Jane were able to avoid any Imperial entanglements.  We have a bad feeling about this.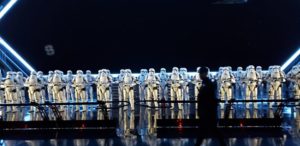 Be sure to check out our opening and closing music provided by the very awesome Backyard Superheroes!  Thanks to them for the use of What If? and I Just Wanna Rock